Future-proofing Australia's lucerne seed industry: new herbicide resistance project to inform integrated weed management
Australia's lucerne seed growers will soon learn the extent of herbicide resistance in their sector. 
For the first time in Australia, weed seeds will be gathered from lucerne paddocks, germinated in a controlled environment, and sprayed to determine the level of herbicide resistance. 
Key points: 
Australia's first herbicide resistance testing for the lucerne seed industry.

 

Limited herbicide options for weed control is a "recipe for the development of herbicide resistance".

 
Research results will underpin an integrated weed management strategy to ensure the sustainable use of herbicide in the lucerne seed industry.

 

Findings from this weed survey and resistance testing could be applicable to other pasture seed industries.

 
This new research, titled Herbicide resistance in lucerne seed production systems in the South East of South Australia, could also provide insights into integrated weed management strategies to ensure the sustainability of the lucerne seed production industry, while offering vital information for other pasture seed industries. 
Supported by AgriFutures Pasture Seeds Program and Lucerne Australia, the project will concentrate on three weeds including annual ryegrass (Lollium rigidum), barley grass (Hordeum glaucum and H. leporinum) and sowthistle (Sonchus oleraceus). 
Evidence suggests these weeds may have developed a level of herbicide resistance in commercial lucerne seed production regions. 
Project Lead Researcher and Lucerne Australia Executive Officer, Dr Katrina Copping, said herbicide resistance was well documented in broadacre farming, but there was no research to confirm this concern in the lucerne seed industry. 
"It has been raised by industry representatives and growers because they have seen poor weed control in their lucerne seed crops," said Dr Copping. 
"The thing about lucerne seed production is we are limited with the amount of herbicide options available to growers. A reliance on a small group of chemicals, it is one of the precursors of weed resistance development." 
Researchers will gather weed seeds for germination from 100 commercial seed paddocks in the South East of South Australia. This region produces more than 80% of Australia's commercial lucerne seed.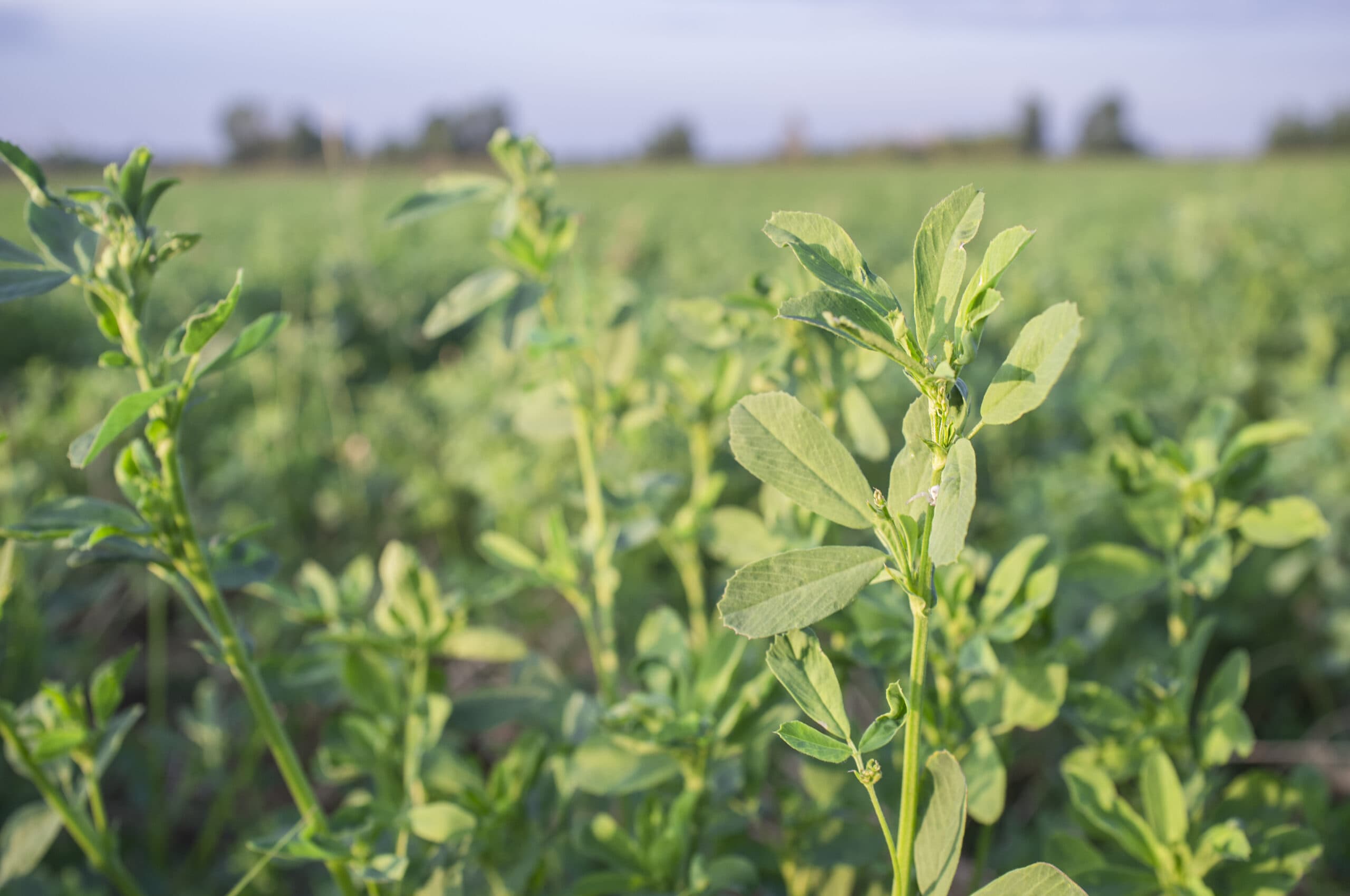 Weed control reliance 
Herbicides are an integral part of lucerne seed production systems, providing the most efficient and cost-effective strategy for weed control. 
But the small-scale of the Australian lucerne seed industry means limited registered herbicide options are available for controlling weed populations to satisfy requirements for seed certification – a necessity for sale to export markets. 
"Growers must make sure certified lucerne stands are clear of weeds and they aren't allowed to have regeneration of volunteer lucerne seedlings in certified seed crops," said Dr Copping. 
"We don't have a lot of options and it's a recipe for the development of herbicide resistance, based on what we know in broadacre situations. But unlike broadacre farmers, lucerne seed producers don't have the option of changing to grow another crop next year due to the perennial nature of the crop." 
Lucerne seed growers can graze their lucerne or move into hay production, but Dr Copping said these alternatives, depending on the season, weren't necessarily as profitable as seed production. 
Most lucerne stands (plants) that go into seed production have an expected life of five to seven years. Once the investment in seed production has been made its vital to achieve yields and excellent weed control to meet certification standards. 
Expert researchers onboard 
Specialist herbicide resistance testing and research organisation Plant Science Consulting, based in Adelaide, South Australia, will conduct the weed survey and herbicide resistance testing. Weed seed collection, for the survey, commenced in November and will continue over summer. 
Controlled herbicide resistance testing will continue for 12 months. 
At the end of the research, Dr Peter Boutsalis from Plant Science Consulting will provide recommendations to lucerne seed growers and advisers, and present the results at an industry event. 
Dr Copping said this research would determine if there's herbicide resistance in the lucerne seedsor if there's a "human element" – such as incorrect timing of herbicide applications – contributing to weed control issues.  
In addition to identifying the extent of herbicide resistance in the three tested weed species, this research will assist Lucerne Australia to develop integrated weed management strategies specific to the lucerne seed industry. 
"Basically, the research will give us access to information to extend the life of the herbicides we have available to our industry," said Dr Copping. 
"That will make lucerne seed production more sustainable in the long run." 
For updates on this project and more information about AgriFutures Pasture Seeds Program visit: agrifutures.com.au/pasture-seeds